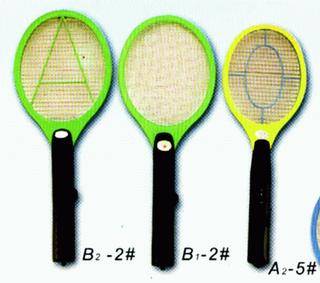 this is called a mosquito zapper ... ever hear of them? they are great!
i bought leo one for the summer ... they take two, double A batteries and you zap the annoying pests into oblivion ... what is cool about this gadget, is that you just swing in the general area and the "zap" noise will let you know that you found your target!
just be careful not to hit someone (or yourself!) with it ... last year i kinda got a racket mark on my arm when i accidentally on purpose swatted myself with one at work! oops! and owie too!
this year i thought leo needed one ... but so far the mosquito population has stayed very very scarce! do you think they heard about the zapper i bought? *grin*