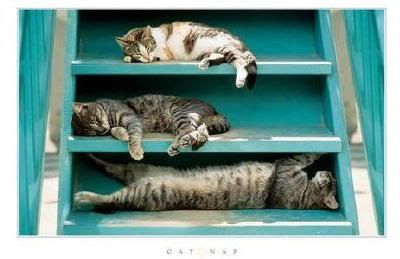 Christmas was a wonderful time of REST at our place ... very quiet ... many telephone visits ... a few drop-ins ... but mostly quiet and stress-free ... no thinking 'bout moving, packing or lack of a place to move in to!
but that will now be changing ... we do need to "get tuit" ... cat naps are officially over ...
i think anyway ...
the weather here has been unexpectantly mild all of a sudden ... so, the official plan is to tackle the shed tomorrow - clean it out ... it is much nicer to do that with temps hovering around 32F, rather than -40F ... it really was that cold last year ... brrrrrr ...
i am starting to get nervously excited re our move ... i am waiting for that "new home" to be found soon ... i keep saying "anytime, Lord ... really! ... anytime now" ... *smile* ... God is still asking me to be patient ... sooooo, patient i must be!
"and which of you by worrying can add one cubit to his stature? If you then are not able to do that thing which is least, why are you anxious for the rest?" Jesus ... (Matthew 12:25, 26)