good morning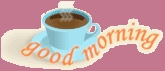 the fire is going strong (-25C this morning, so we need it!) ...
the cat is fed ... i've read my bible ...
made sure that leo has taken his pills ... now i'm on my third cup of coffee ...

it's one of those days that has all the right ingredients for being peaceful and still ...
but i don't "feel" peaceful and still ...
there is a tiny disquiet inside me ... concerns that are building up ... the same old worries (ALWAYS leo's health ... and the health of others in my family) ...
yuck!!! i absolutely don't want to walk around with "worry baggage" ... it solves nothing ... i need to turn it into prayer ...

but ... that seems difficult today ... it is just one of those days ...
my prayers are bouncing off the ceiling ... sigh
well, i hear Leo stirring, maybe some more bible reading will give me a KICK START ...



* * * * * *



here is a neat
Link
i received this morning.