new day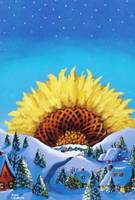 i was just thinking . . .
"what if" the Lord returns this Christmas Season . . . what if we spend Christmas in our heavenly home, singing and praising God, getting to know Him who died for us . . . getting to know the rest of our brothers and sisters in Christ . . .
and all our blogs are left behind . . .
left behind to be read by those who didn't know the Lord . . .
hmmmmm, isn't that an interesting thought? what would they learn about the believers who blogged? hopefully our faith would shine through and give birth to tribulation Christians . . .
"what if?"